WIC Updates | COVID-19
For the latest information, read more on the CDC website, www.cdc.gov, and the CT DPH website, www.ct.gov/coronavirus.

Learn more about measures Day Kimball Healthcare is taking to address the spread of coronavirus at www.daykimball.org/coronavirus or call 2-1-1, the CT State Hotline for information.
-----
WIC is the Special Supplemental Nutrition Program for Women, Infants and Children, offered by the CT Department of Public Health and administered locally throughout Northeast Connecticut by Day Kimball Healthcare. WIC provides nutrition and breastfeeding education and assistance to women prenatally and up to one year after giving birth, and nutrition assistance to children up to age five.
**Special Announcements**
WIC has gone electronic! Learn more about the e-WIC card >
What Does WIC Provide?
Nutrition education through consultations with a nutritionist
Breastfeeding education and assistance through consultations with a lactation consultant
An e-WIC card for the purchase of supplemental healthy foods. Infant formula supplements are also provided for babies who are formula fed.
Referrals for health care and other social services


Who is Eligible?
Pregnant women
Breastfeeding women, up to one year after giving birth
Non-breastfeeding women, up to six months after giving birth
Children up to age 5 (fathers and other non-eligible guardians can register eligible children for the program)
WIC is an income-eligible program, meaning clients are accepted based upon their income. Individuals that receive health insurance through HUSKY A are automatically eligible for WIC. View the current income requirements >

How Do I Participate and What Should I Expect?
To participate in the WIC program, you will be asked to provide proof of income, residency, proper identification, and recent medical information. Please be sure to bring your proof of income, proof of residency, identification and recent medical information (particularly height, weight and hemoglobin) to your first appointment.
Upon verification of eligibility, you will then visit with a WIC nutritionist to talk about your family's diet. The nutritionist will provide educational resources and tips to help you in providing good nutrition for both yourself and your children. Breastfeeding mothers will have the opportunity to meet with a certified lactation counselor.
At the end of the appointment the nutritionist will provide an e-WIC card for the purchase of approved foods at local grocery stores. View the CT WIC approved foods list >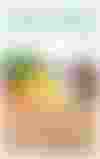 WIC shopping has gotten easier!
The electronic benefits e-WIC card is here!
Click the card for more information.
For more information about the WIC program in general, visit the CT Department of Public Health WIC webpage >


Contact the WIC Program at Day Kimball Healthcare
Please call for an appointment and to determine which of our locations works best for you. We travel to our satellite office each week. If we do not answer the phone during our office hours, we may be busy with clients. Please leave a message with your name and phone number and we will be sure to return your call within one business day.
Main Office Hours (Putnam)
Monday: 8:00 a.m. - 4:30 p.m.
Tuesday, 8:30 a.m. - 4:00 p.m. (Plainfield Satellite Location)
Wednesday: 9:30 a.m. - 6:00 p.m.
Thursday: 8:00 a.m. - 2:00 p.m.
Friday: 8:00 a.m. - 3:30 p.m.
Saturday appointments are available; please call for more information.
Phone: (860) 928-3660
Fax: (860) 963-6325
Email: Kera at kmorissette@daykimball.org
Main Office Location:
Day Kimball Healthcare
Family Advocacy Center
255 Pomfret Street
Putnam, CT 06260
Satellite Location (Tuesday Only):
Plainfield Family Resource Center
651 Norwich Road, Plainfield
Office hours every Tuesday, 8:30 a.m. - 4:00 p.m.
USDA NONDISCRIMINATION STATEMENT
In accordance with federal civil rights law and U.S. Department of Agriculture (USDA) civil rights regulations and policies, this institution is prohibited from discriminating on the basis of race, color, national origin, sex (including gender identity and sexual orientation), religious creed, disability, age, political beliefs, or reprisal or retaliation for prior civil rights activity.
Program information may be made available in languages other than English. Persons with disabilities who require alternative means of communication to obtain program information (e.g., Braille, large print, audiotape, American Sign Language), should contact the agency (state or local) where they applied for benefits. Individuals who are deaf, hard of hearing or have speech disabilities may contact USDA through the Federal Relay Service at (800) 877-8339.
To file a program discrimination complaint, a Complainant should complete a Form AD-3027, USDA Program Discrimination Complaint Form which can be obtained online at: https://www.usda.gov/sites/default/files/documents/USDA-OASCR%20P-Complaint-Form-0508-0002-508-11-28-17Fax2Mail.pdf, from any USDA office, by calling (833) 620-1071, or by writing a letter addressed to USDA. The letter must contain the complainant's name, address, telephone number, and a written description of the alleged discriminatory action in sufficient detail to inform the Assistant Secretary for Civil Rights (ASCR) about the nature and date of an alleged civil rights violation. The completed AD-3027 form or letter must be submitted to:
Mail:
Food and Nutrition Service, USDA
1320 Braddock Place, Room 334
Alexandria, VA 22314; or
Fax: (833) 256-1665 or (202) 690-7442; or
email: FNSCIVILRIGHTSCOMPLAINTS@usda.gov
This institution is an equal opportunity provider.