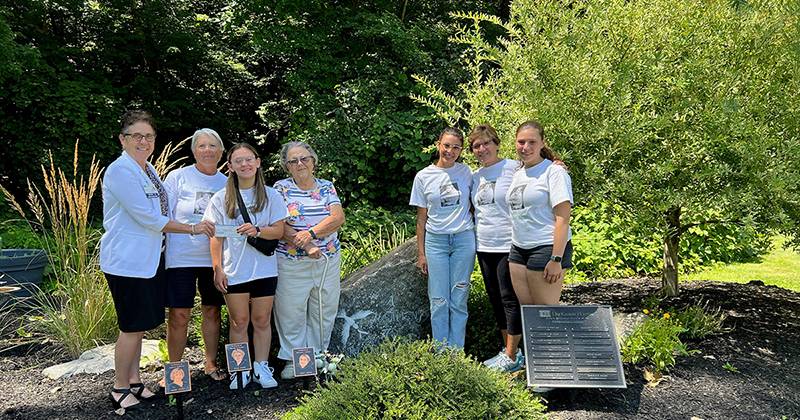 Solomon Family Makes Donation to Benefit the Northeast Connecticut Cancer Fund of DKH
08/01/2023
In memory of their beloved family member and Day Kimball Health's 2018 NECT Cancer Fund Walk and Race Angel Ambassador, Shannon Labonte, the Solomon family has donated $2,000 to the Northeast Connecticut (NECT) Cancer Fund of DKH.
Since Shannon's passing, the Solomon family and friends have organized various fundraisers to honor her legacy. Their unwavering commitment to champion the causes that she held close to her heart, and to fulfill her goal of supporting access to high-quality local cancer care has touched the lives of so many.
The proceeds from these fundraisers were distributed to the Shannon Lee Labonte Memorial Scholarship, the Putnam Congregational Church, the Putnam Public Library, and the NECT Cancer Fund of DKH. The NECT Cancer Fund of DKH provides financial assistance to residents of Northeast Connecticut who otherwise may not have the financial resources to access needed medical care.
To learn more about the NECT Cancer Fund of DKH, visit www.daykimball.org/nectcancerfund.
PHOTO CAPTION: (left to right): Kristen Willis, Director of Development, Day Kimball Healthcare; Roberta Solomon, Shannon's mother; Zoe Labonte, Shannon's daughter; Ann Russo, Shannon's aunt; Julia Magao, Shannon's cousin; Linda Pacheco, Shannon's aunt; and Chloe Magao, Shannon's cousin.