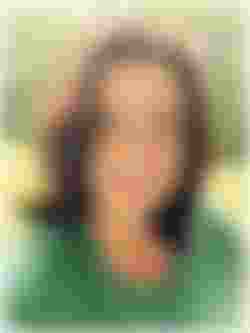 Stephanie Walters, certified medical assistant at Day Kimball Medical Group's Internal Medicine office in Dayville, has been named employee of the month by Day Kimball Hospital (DKH).
Walters has been working in the medical field for some 16 years, six of those being at DKH. In her role as CMA, she supports Dr. Paul Matty and is responsible for direct patient care assistance, initial patient triage and intake services. She also performs various clinical tasks and provides cross coverage as a patient service representative handling insurance pre-verification, medication authorizations for patients, and a number of important administrative duties.
"Stephanie has demonstrated the special ability to juggle the day-to-day tasks associated with providing great patient care with the continued emphasis on quality and improved health, while always, always, putting the patient and their needs first," Dr. Matty said. He continued, "She is the ultimate multitasker. Her loud, infectious laugh always lets us know she is in the building and our patients truly appreciate the special care and concern she brings to their visit."
Valerie Schrump, practice manager for the DKMG Internal Medicine office in Dayville, echoed Dr. Matty's statements, saying "Stephanie is a hard worker. She's always willing to go the extra mile."
Upon learning about being named employee of the month, Walters said, "Being nominated employee of the month is an honor and privilege. Being recognized by my peers for doing something I love to do is amazing. My receiving this acknowledgement will make me strive to be better for my patients and fellow employees."
Walters earned a CNA certificate from Quinebaug Valley Community College (QVCC), Killingly, CT and a CMA certificate from Camden County College, Camden, NJ. She is currently enrolled at QVCC and then plans to attend Three Rivers Community College in Norwich, CT, to study become a registered nurse. She was born in Putnam, grew up in Moosup, and now lives in Brooklyn, CT with her husband and two sons.