Thyroid Cancer, Nodules and Goiter: Some Symptoms to Watch For
01/14/2016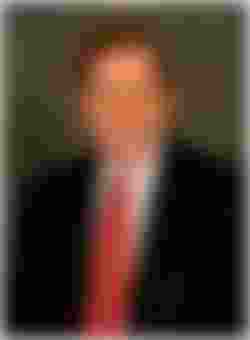 As a general surgeon with Day Kimball Medical Group for over 25 years, one of the more common surgeries I perform is thyroid surgery.
The thyroid is a gland located in the neck that produces hormones required for the body to properly use energy and to keep warm, as well as aiding in the normal functioning of organs.
Conditions affecting the thyroid that may require surgery include cancer, non-cancerous nodules and goiter, which is an enlargement of the gland.
If you have symptoms including pain, swelling or a lump in the neck, difficulty swallowing or breathing, and wheezing or hoarseness, you should see your doctor, as these are common symptoms of thyroid cancer, nodules and goiter. These conditions are more common in women and in those who have been exposed to radiation. Risk also increases with age.
The good news is that with surgery, the prognosis is excellent. But it's important to find a surgeon who is highly skilled and practiced in performing thyroid surgery, to reduce the chance of complications.
After surgery, most patients are discharged from the hospital after just one day and can return to normal activities almost immediately.
- Dr. Michael Baum is a general surgeon with Day Kimball Medical Group
Related Resources