What to Do When Wounds Won't Heal
01/09/2020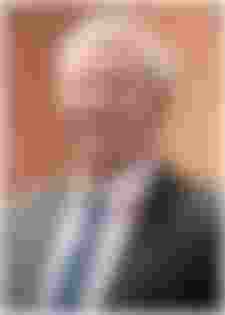 We have all experienced minor cuts or scrapes, but what about the kind that seem to linger? In some cases, the healing process slows down, leading to what is known as a "non-healing wound."

A wound occurs when the body's skin is damaged, exposing underlying tissue. A non-healing wound is a wound that does not demonstrate signs of healing within a month. Non-healing wounds can occur for many reasons, including diabetes, varicose veins or other chronic disease, poor circulation or nutrition, smoking, stress, infection, cancer, surgery, or trauma.

Wounds that won't heal aren't just an inconvenience; there is often an underlying cause that needs to be addressed. When not properly treated, non-healing wounds can lead to serious medical problems.

How can you know if your wound is non-healing and needs specialized medical attention? Depending on the type and cause, it might be red, irritated, and slightly swollen. A non-healing wound might have more distinct symptoms which could include:
Numbness
Increased pain
A change in color
Bad odor
Noticeable swelling
Fever
Discharge from the wound
No signs of scabs or new tissue
The good news is, if you're suffering from a non-healing wound, help is available. A variety of non-healing wounds can be managed at a wound healing clinic. Wound healing clinics provide specialized treatment using advanced techniques to help heal chronic wounds, such as diabetic foot ulcers, lower extremity ulcers, poorly healing surgical wounds, and chronically infected wounds.

Wound treatment is provided by specially trained and certified wound care nurses and physicians who work alongside your primary care doctor to develop a treatment plan to meet your individualized needs. Treatment approaches may include specialized diagnostics tests, wound debridement (the removal of dead or infected tissue), specialty wound dressings, negative pressure wound therapy, the application of topical pharmaceutical compounds, special casts and vascular procedures of the veins and/or arteries.

You care team will take an integrated approach focused on preventing recurrence and further complications by coordinating appropriate follow-up care with physical therapy, nutrition counseling, diabetes management, and other medical and surgical services.

The purpose of wound care is to help you heal faster so you can get back to the things you enjoy. If you're suffering from a wound that isn't healing and is causing you pain and other problems, it's important to talk with your doctor who can refer you to a wound healing clinic for timely, specialized treatment.

Specialized care at the Wound Healing Center at Day Kimball Hospital is provided by Dr. Sean Colsen, podiatric surgeon, and Dr. Ronald Franzino, a general and laparoscopic surgeon.
Related Areas of Interest