All Day Kimball Medical Group Practices Now Accepting New Patients
06/14/2017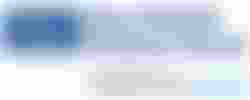 Day Kimball Medical Group (DKMG), the physician practice division of Day Kimball Healthcare (DKH), has announced that all 14 of its primary care and specialty care practices are now accepting new patients.
Day Kimball Medical Group practices include nearly 60 physicians and practitioners providing care in the areas of family medicine, internal medicine, pediatrics, obstetrics and gynecology, maternal fetal medicine, dermatology, pulmonary medicine and general surgery. The practices are located throughout Northeast Connecticut in the towns of Danielson, Dayville, Plainfield, Putnam and Woodstock.
Anyone looking for a new provider in any of these specialties can call 1 (844) DKMG DOC (1-844-356-4362) for assistance in selecting a provider and making a new patient appointment. The public can also visit daykimball.org/acceptingpatients to browse a list of providers.
DKMG is a major provider of physician services in Northeast Connecticut with more than 40,000 active patients. DKMG's primary care practices follow the Patient Centered Medical Home model of care, in which the primary care provider actively coordinates care across the entire healthcare continuum for patients, helping to provide higher quality, better coordinated and more efficient care. DKMG primary care practices also provide acute appointments during regular office hours so that patients can easily access care for illnesses or minor injuries.
Related Resources
Find a Doctor
Day Kimball Medical Group Offices & Locations
Primary Care
Specialty Care: Dermatology
Specialty Care: Pulmonary Medicine
Surgical Care: General Surgery
Women's Health: Maternal Fetal Medicine
Women's Health: OB/GYN