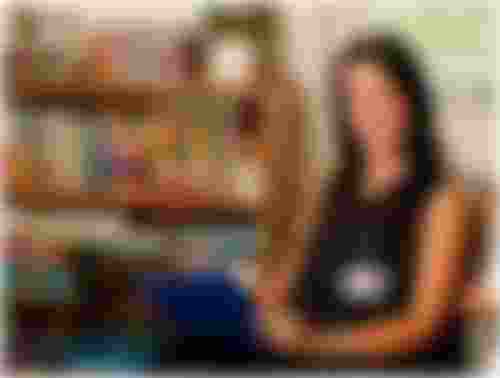 Brittany Bonchuk, Psychotherapist and Licensed Clinical Social Worker at Day Kimball Healthcare, has been appointed to the Multidisciplinary Team (MDT) Evaluation Committee by the Governor's Task Force on Justice for Abused Children (GTFJAC). The committee is charged with evaluating 17 multidisciplinary teams across the state that investigate cases of child abuse and provide services to those victims and their families.
Committee members are nominated for consideration for the State Evaluation Committee by each of the 17 state wide teams, followed by a vote by the existing Evaluation Committee members, and then the larger Task Force performs the final vote. Nominees represent diverse cultures and geographic areas across the state, as well as the many disciplines that participate on the Multidisciplinary Teams.
Currently, there are 16 members appointed to the MDT Evaluation Committee who agree to participate for a 3-year term. Bonchuk was nominated by the Windham County Wendy's Place Team and is the only member elected for this term representing northeastern Connecticut.
"Brittany was nominated by the Windham team," said Krystal Rich, Chapter Director of the Connecticut Children's Alliance and Co-Chair of the MDT Evaluation Committee. "The team coordinator gave Brittany a glowing recommendation," she said.
"I was specifically selected by the Governor's Task Force in my role as a Licensed Clinical Social Worker and provider of trauma-informed behavioral health services to children and their families for over 10 years. While appointed, I will also continue to participate in our Wendy's Place MDT meetings which are held locally on a monthly basis," said Bonchuk.
As part of the committee, members are responsible for objectively participating in several multidisciplinary team evaluations each year, and provide their feedback to the larger task force and the Connecticut Children's Alliance in order to provide follow up support for the teams. Members also participate in revising Connecticut State Standards on Multidisciplinary Teams which outlines best practices for providing child abuse investigation services.
First established in 1988, the Governor's Task Force on Justice for Abused Children identified the need for greater coordination of agencies involved in the investigation, intervention and prosecution of child sexual abuse and serious physical abuse cases. As a result, multidisciplinary teams were developed around the state, and in 2002 a permanent Multidisciplinary Team Evaluation Committee was established.
"Given the complex nature of child abuse and neglect investigations and family assessments, MDT's are often helpful in enhancing and improving investigations and responses for children and families during a very difficult time," Bonchuk said.
When asked about having been selected as a Committee member, Bonchuk said, "It is an honor to have been nominated and selected by my peers for this Committee. I am able to take a deeper look at ways to better coordinate practices to diagnose, treat and plan for children and families receiving child welfare services. As a part of this selected Committee, I can help do so not only in our surrounding community, but [also by] outreaching to our entire state."


Related Resources
Integrated Care: Behavioral Health
Behavioral Health: Child/Adolescent Outpatient Care