Overview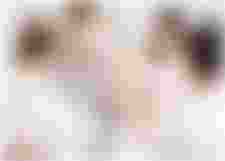 We provide comprehensive outpatient behavioral health and psychological services for children up to the age of 18 and their families. Our compassionate team of psychiatrists, psychologists, social workers and professional counselors take a resilience-based approach to treating children and teens from many backgrounds and with a wide variety of conditions. Children may be referred to our services by a parent, pediatrician, school, other community behavioral health providers, or the CT Department of Children and Families.
We also maintain strong working relationships with area agencies, programs, schools, and mental health professionals to offer the most up-to-date treatments and wellness initiatives to the children in our communities.
Conditions Treated
anxiety, fears, and depression
trauma, including post-traumatic stress disorder (PTSD) and responses to extreme stress
bipolar illness and other mood disorders
parenting challenges and family dysfunction
grief and reactions to chronic and acute illness
adjustment reactions to common stressors and life-stage challenges
executive function deficits such as Attention Deficit Hyperactivity Disorder (ADHD) and other disruptive behavior problems that affect home, school and community
obsessive compulsive spectrum disorders (OCD)
developmental and social learning deficits such as Autism Spectrum Disorders
Specialized Therapies
We are a distinguished designated clinical site for the Child Health and Development Institute's (CHDI's) TF-CBT and CFTSI Collaboratives. TF-CBT (Trauma-Focused Cognitive Behavioral Therapy) and CFTSI (Child and Family Traumatic Stress Intervention) provide screening, assessment and intensive, specialized support for trauma-affected children and families.
We offer Dialectical Behavior Therapy (DBT) skills groups, which help adolescents to change destructive behavior patterns by teaching them how to recognize the triggers that lead to destructive reactive behaviors, and identify and develop appropriate coping skills to use in place of those behaviors.
All of our providers are accredited in the Positive Parenting Program (PPP), an internationally recognized parenting skills and coaching program, and certified in Darkness to Light, a child abuse prevention program.
We are the host program for NEST, a Northeast CT child and family welfare consortium.
We collaborate regularly with highly qualified community-based neuropsychologists to assist in assessment and treatment for more complex clinical cases where an interplay of learning, neurobehavioral and emotional issues are in question.

Billing and Payment Information
Billing for behavioral health services will come from Day Kimball Hospital. Please check with your insurance carrier for details about your specific coverage, copays, deductibles and any prior authorization requirements.
If you have questions about your Day Kimball Hospital bill or need help paying for care, please contact our team of financial counselors. For more information, visit our billing page.

Other Services Integrated with Behavioral Health Adult Outpatient Care

Related Areas of Interest
Locations, Hours and Contact Information
Behavioral Health Center
Community Services Building
Day Kimball Hospital Campus
320 Pomfret Street
Putnam, CT 06260
Get Directions >
Phone: (860) 963-6385
Hours:
Monday, Tuesday, Thursday, 8:00 a.m. - 6:00 p.m.
Wednesday, 8:00 a.m. - 8:00 p.m.
Friday, 8:00 a.m. - 5:00 p.m.