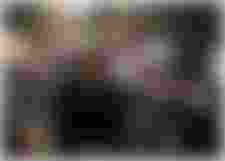 Day Kimball Healthcare's (DKH) Cruisin' for Cancer Care committee hosted its annual Guest Bartender Night at the Black Dog Bar & Grille on Thursday, March 28. More than $9,300 was raised through bar tips to benefit the Northeast Connecticut Cancer Fund of DKH. The fund provides financial assistance for cancer-related screening and treatment services to individuals living in Northeast Connecticut who otherwise may not have the financial resources to pay for needed medical care.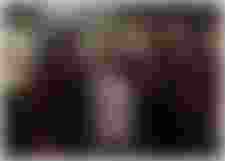 DKH President and CEO Anne Diamond, who was in attendance at the event and also served as one of the guest bartenders, said "The impact of the money raised in just four hours will resonate in the lives of many Northeast Connecticut residents. It is a true testament to the commitment and dedication this community has to spread awareness and raise vital funding that will support vital cancer-related programs and services in our community."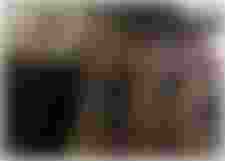 DKH Director of Development Kristen Willis echoed Diamond's sentiments. "We were overwhelmed by the turnout for this event yet again. The event has perfected the recipe of guest bartenders, fun, and a splash of competition to raise funds for cancer care. The restaurant was filled with local supporters, friends, and donors who have contributed to the NECT Cancer Fund for years. We are so thankful to everyone who attended and showed their support including our very generous and dynamic guest bartending teams, and to Craig Gates and the staff at the Black Dog Bar & Grille for being such gracious hosts," said Willis.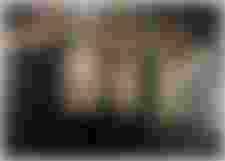 The guest bartending teams who competed to earn the most tips on behalf of the NECT Cancer Fund included: the Putnam Lions Club team including Mel Cassio, Steve Faucher, and Leia Faucher; the bankHometown team including Matt LaFlamme, Norma Collins, Michelle Moniz, and Maria Thomas; the Putnam Ford team including Jake Dykeman, Rick Place, Danny Goyette, and Matt Racine; the DKH Oncology team including Anne Alves, Crystal Auger, Megan Belanger, Lauren King, Erica Trudeau, Rich Mineo, and Megan Herrick; the DKH team including Anne Diamond, Joseph Adiletta, Matt Roy, Amanda Miller, Paul Beaudoin, John O'Keefe, Jeff Corrigan and Dr. John Graham; SPIROL International including Matt Bartlett, Nicole Audet, Tara Meinck, Tim Thorstenson, Eric Champagne, and Jaime Shaw; the WINY Radio team including Gary Osbrey, Earl Rosebrooks, Jeff Rawson and Rep. Rick Hayes; the Gates Auto Group featuring Craig Gates, Denny Gates, Mark Dexter and Tom Borner.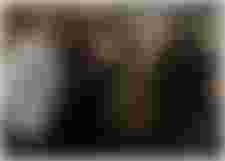 The Guest Bartender Night was held as a lead-up to the annual Cruisin' for Cancer Care motorcycle and classic car cruise to be held this year on Sunday, June 23 at the Thompson Speedway to benefit the NECT Cancer Fund of DKH. The event draws motorcyclists and classic car enthusiasts for a 70-mile ride through beautiful Northeast Connecticut followed by memorial laps on the 1.7 mile road course at the Speedway. Registration is $15 per person or $25 per couple and is now open. For more information and to register for the event visit daykimball.org/cruisin.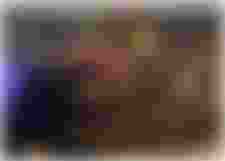 To learn more about the Northeast Connecticut Cancer Fund of DKH, visit daykimball.org/nectcancerfund.
PHOTO CAPTIONS:
2019-03-28_DKH-team: Members of the DKH guest bartending team: (l to r) Chairman of the Board Joseph Adiletta, President and CEO Anne Diamond, Chief Finance Officer Paul Beaudoin, and Chief Experience Officer Amanda Miller.
2019-03-28_DKH-Oncology: Members of the DKH Oncology guest bartending team included (l to r): Anne Alves, Megan Bellanger, Lauren King, and Erica Trudeau.
2019-03-28_bankHometown: Top team bankHometown raised the most money in tips for an impressive total of $2,314. Pictured (l to r): Matt LaFlamme, Michelle Moniz, Norma Collins, and Maria Thomas.
2019-03-28_GatesAutoGroup: The Gates Auto Group featuring (l to r) Mark Dexter, Craig Gates, Tom Borner, and Denny Gates came in second place with $1,726.
2019-03-28_WINYRadio: The WINY Radio team featuring (l to r) Earl Rosebrooks, Gary Osbrey, Rep. Rick Hayes and Jeff Rawson.

2019-03-28_PutnamFord: (l to r) Danny Goyette and Jake Dykeman tending bar as part of the Putnam Ford team.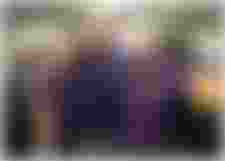 2019-03-28_PutnamLionsClub: Putnam Lions Club guest bartenders (l to r) Leia Faucher, Steve Faucher, and Mel Cassio cue up for their chance behind the bar.

2019-03-38_SPIROL: New to the event, members of the guest bartending team from SPIROL International take their turn behind the bar. Pictured (l to r) are Tim Thorstenson, Matt Bartlett, and Tara Meinck with Eric Champagne observing the proper pouring technique from behind.