Shannon Labonte of Danielson Named as Angel Ambassador Honoree in Memoriam
Day Kimball Healthcare's annual Walk & Race for the NECT Cancer Fund will be held Saturday, August 11, with check-in beginning at 6:30 a.m. After a departure from the traditional route for the past two years, this year's walk and race is returning to the usual five-mile course through the center of downtown Putnam, beginning and ending at the Black Dog Bar and Grille on Park Road. And, as in the previous years of the event, the Day Kimball Healthcare (DKH) Walk & Race committee has selected a local resident, whose story embodies the fight against cancer and the importance of supporting local, high-quality cancer care, to serve as the event's honorary ambassador. In February, the committee chose Shannon Labonte of Danielson as this year's Ambassador. Shannon battled a rare form of bile duct cancer with courage, grace and a positive spirit until she passed away on April 27.
"We are so honored to have Shannon as our Angel Ambassador this year," said DKH Director of Development and Walk and Race Committee Member Kristen Willis. "She was such a special person and the fighting spirit with which she faced her cancer was a true inspiration. She was so excited to serve as our ambassador, and although we're heartbroken to have lost her to this terrible disease, we look forward to joining together with her family to honor her memory and helping to fulfill her goal of supporting cancer education and access to high quality local treatment through this event."

About the Walk & Race
The event course will cover a 5-mile loop that begins and ends at Black Dog Bar and Grille. Walkers will set out at 8:30 a.m. and the race will follow at 9:00 a.m. The first 250 registrants receive a free race T-shirt and the first, second and third place male and female finishers will each receive a cash award. Chip timing will be provided for both runners and walkers for the 5-mile trek.
"We are delighted to be bringing our walk and race back into the center of town, where local families, visitors, and merchants can participate in the tradition and excitement of this important community fundraiser for cancer care," said DKH President and CEO Anne Diamond. "This year marks 30 years of what has become a hallmark event in Northeast Connecticut, and returning to its historical route and traditional August weekend seemed particularly apropos as we continue to honor and build upon the hard work begun by the Deary family so many years ago."
The Walk & Race remains one of Day Kimball Healthcare's and Northeast Connecticut's most popular and long-standing events. Funds raised benefit the NECT Cancer Fund of DKH, which provides financial assistance for cancer-related screening and treatment services to individuals living in Northeast Connecticut who otherwise may not have the financial resources to obtain needed medical attention. Through the generous contributions of local businesses, community members, and a variety of annual events including the Walk & Race, more than $1.2 million has been raised for the Fund since its inception in 1989, all of it staying local, exclusively to help residents of Northeast Connecticut.
To register for the event visit www.daykimball.org/CancerFundRun or call the Day Kimball Healthcare Development Office at (860) 928-7141. The fee is $30 per participant when registered by July 10, $35 per participant after July 10, and the family rate is a $75 total charge for all family members in the same household.
For more information about the Walk & Race for the NECT Cancer Fund or about the Fund itself, visit
www.daykimball.org/CancerFundRun
. For more information about cancer care screening and treatment services at Day Kimball Hospital, visit
www.daykimball.org/cancercare
.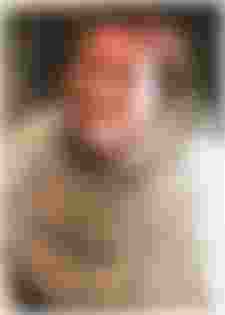 About Shannon Labonte, 2018 Walk & Race Angel Ambassador
Shannon Labonte, 40, of Danielson, was diagnosed with a rare form of bile duct cancer on October 27, 2017. She fought the deadly cancer with bravery and positivity until her passing in April. She leaves behind her husband Chris and her daughter Zoe, among many other loving family members.
Prior to her passing, Shannon said about her role as this year's Walk & Race ambassador, "It really means a lot to me to have been chosen to represent cancer care for the race this year. I feel honored to have this opportunity to spread awareness and talk about this different and rare form of cancer. This will be a great way to get out in the community and spread the word, and share how good it makes me feel to be named the Ambassador this year."
Labonte lived in Northeast Connecticut all her life, and remembers participating in the Walk & Race event as a kid.
She recalled, "I grew up in Putnam and can remember doing the race as a child. It was such a fun atmosphere, and I remember waiting around all day with my raffle ticket hoping my number would get called! We are lucky here in Northeast Connecticut to have an amazing town with amazing events like this one. The race has been a local tradition for so many."
She continued, "The cancer fund is such a great opportunity for those in our community who otherwise may not have the financial help for their care. The money being raised through an event like this can really go a long way in helping to take care of things during this disease. There are so many things to think about when you've been diagnosed. Worrying is not something you want to be doing when you're trying to fight a battle in your body. Having this resource available for people can give them such peace of mind. It's one less thing to have to think about."

Photo Caption (left): 2018 DKH Walk & Race for the NECT Cancer Fund Angel Ambassador, Shannon Labonte.