Grateful Patient, Linda Colangelo, Commends Day Kimball Healthcare for Outstanding Service
07/29/2019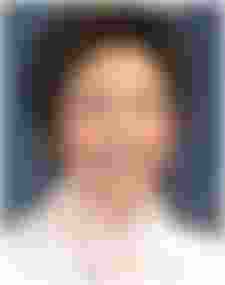 When Linda Colangelo, Education and Communications Coordinator for the Northeast District Department of Health, was instructed by her physician, Dr. Gerald Sullivan, to stop by a Day Kimball Healthcare (DKH) laboratory to have blood work drawn, she never expected to receive such outstanding service.

It began with her annual physical with Dr. Sullivan, where Colangelo described receiving exceptional service and extended face-to-face time to thoroughly address her healthcare needs.

When Colangelo first arrived at Day Kimball Healthcare's 12 South Main Street location to have her routine blood work drawn, she was told that the requisition for her blood work had not yet been received. After a call to Dr. Sullivan's office, the staff immediately apologized for the delay and stated that the issue would be addressed as soon as possible.

As for Dr. Gerald Sullivan, he was quick to apologize in a personal call to Colangelo later that evening, explaining that in the midst of a busy day, he simply forgot to press the send button on her order. Reflecting on the exceptional personal care she received, Colangelo shared "Dr. Sullivan has long been a strong asset to the DKH system and I am appreciative to be in his care. His phone call exemplified what it truly means to be a community healthcare system."

As for her second visit to the lab, she was warmly greeted by staff members Nancy Salvas and Stacey Jones while completing a brief registration. With immediate processing, she received a similar exuberant greeting and conversation with staff member Kayla Gervais when being taken in for her appointment. Colangelo, who was the 33rd patient of the day at just 8:20 a.m., said "The entire environment was upbeat, positive, and professional. You could not help but literally feel better just being in their presence."

Further commenting on her experience, Colangelo said, "I was in and out in 15 minutes, but the feeling they left me with will linger for a long time."

Colangelo added that not only is DKH's new advertising campaign fantastic but it is largely thanks to "Dr. Sullivan, his staff, Nancy, Stacey, Kayla, and hundreds more who are delivering the mission of DKH each and every day to grateful patients like me in Northeast CT."

Day Kimball Healthcare provides top quality laboratory and blood draw services at four convenient locations across Northeast Connecticut. Its lab services are accredited by The Joint Commission, the College of American Pathologists, and the American Society of Clinical Pathologists.

To learn more about all of Day Kimball Healthcare's services visit daykimball.org.