For Carolina Starr-Manning, RN, MSN, OCN, CHPN, Director, Hematology and Oncology at DKH, having a sense of humor has helped a lot in her nursing career, especially in oncology. And that makes a lot of sense because in the health care industry it's nice to be able to have a laugh now and then when it's appropriate.

"My team and I laugh as much as we cry. It's a balance," she said.


Getting to know Carolina, you quickly realize that she's just naturally funny; her personality is fun, witty and relatable. But you might be surprised to learn that she also acquired some of her skills to bring humor to the workplace, in part, by performing stand-up comedy while in college at the University of New Haven (UNH). There, she did stand-up in downtown New Haven at cool, little spots like Café 9 and Rudy's.
Adding to her time in the spotlight, Carolina also recorded a CD with the band she was a part of in college, The Carolina Starr Experience. She was the front woman of the 4-person comedic band, and played the guitar, the kazoo and sang vocals. The band only recorded one CD that was sold at UNH's school store and a few local record stores in New Haven.
"It was so much fun!" Carolina said of performing stand-up and being in the band. "But after performing for a while I realized it wasn't going to be a lucrative career path for me and it wasn't how I was going to make a living!" she said with a laugh. "But it's been nice to take all of the skills I learned performing comedy on stage and apply them in my nursing career."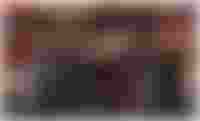 And we are so glad that she decided to step off the stage and pursue a career as an oncology nurse because she is truly one of the brave and devoted people she most admires, to her patients and in the community. In fact, she and her team do special things for their patients regularly, even organizing birthday parties. The Oncology Department of DKH participates in and supports numerous community events that raise awareness and support cancer treatment here in Northeast Connecticut, including the Cruisin' for Cancer Guest Bartender Night, Putnam Dazzle Light Parade, and Paddle for a Cure kayaking event, among several others.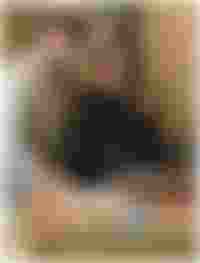 "I am so grateful for the amazing team I work with and for the relationships we've built with the entire Day Kimball Healthcare team. They are here day in and day out because they truly want to be here and do the right thing for our patients. When I think of what makes up a good team, we pick each other up and we have each other's backs. This is not just a job, it is our passion and there's nowhere else I would rather be," Carolina said of the dedicated caregivers on her team.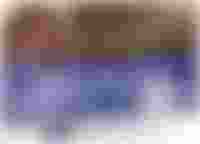 Carolina is also a strong advocate for state funding for community hospitals like DKH, stating, "Advocacy is so very important to me. I have seen with my own eyes the sickest of the sick come to our clinic and beat their cancer or get more time with their loved ones through the advanced treatments and clinical trials we can offer them. When we can't offer a cure, we do everything possible to provide caring, compassion and support services to promote their life quality. Hospital funding is much more than a simple line item to balancing a state budget. For our community, it can mean life or death."

Read more about Carolina in this edition of 13 Questions! SPOILER ALERT! Some of her many talents include being a published model and author, a lover of wine and reptiles, and a half-marathoner just to name a few...

1. I grew up in: Higganum, CT. It's a small town in central Connecticut that recently got a Dunkin' Donuts and a pay at the pump gas station, finally!

2. Who's on your playlist? Metallica, Lady Gaga, Carolina Chocolate Drops, Foo Fighters

3. What's your favorite movie? Little Miss Sunshine. Such a great story of love, support and overcoming obstacles…and it was really funny!

4. What's your favorite color? Red

5. What was the last thing you read? Blink: The Power of Thinking Without Thinking by Malcolm Gladwell. The human mind is an amazing creature. Learning about how and why we make decisions in life via our subconscious is fascinating. I love Malcolm Gladwell.

6. Who is your hero? The individuals (patients and staff) who enter the walls of Day Kimball every day to seek and provide care. It takes a brave person to ask for help and a brave person to devote his or her life to caregiving. Dr. Baum is pretty inspiring too!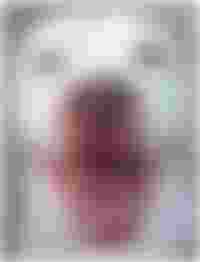 7. Pets or no pets? 5 rescue dogs: Alice, Hazel, Lincoln, Potter and Skip. We also have an iguana named Oscar.

8. Name something on your bucket list. I would like to rent an RV and spend a year visiting all the national parks.

9. What's your "go-to" comfort food? Anything that's available, I am so not picky when it comes to food.

10. Smartphone, tablet or desktop? Smartphone.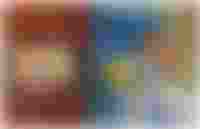 11. People would be surprised to know that I: used to perform stand-up comedy, recorded a CD with a band and was a model for a Department of Transportation technical manual on how to collect urine in accordance with Federal testing guidelines.

12. What's your current health focus?
I started running recently after a 3 year hiatus. I've never run a full marathon before but I plan to run the Hartford marathon and a half marathon in October. I sympathize with those who witness me running after work around Putnam – it can't look pretty.
13. What's your favorite place in Northeast Connecticut? Downtown Putnam of course! It is so enchanting with great restaurants and friendly people. I am hoping to visit the close-by wineries very soon. I hear the Golden Lamb Buttery is outstanding and I love the wines I have tried from Sharpe Hill.

PHOTO CAPTIONS:
Top banner: Carolina (second from right) with members of her team in the DKH Oncology Department at DKH's Guest Bartender Night.
Top left: DKH Oncology department members, along with family and friends, with their float at the Putnam Dazzle Light Parade.
Top right: DKH Oncology patient, Richard Fitol, with his wife, after receiving birthday gifts and cupcakes from DKH's Oncology team.
Middle left: Carolina at the state of Connecticut Capitol Building, advocating for restoration of DKH's hospital funding.
Bottom right: One of Carolina's five rescue dogs, Alice.
Bottom left: Carolina's band's CD, and the cover of the Department of Transportation's technical manual where Carolina was a model, pictured in the top right circle.

Related Resources
Integrated Care: Cancer Care
Rose Bove LaRose Cancer Center
DKH Annual Fundraising Events