Day Kimball Healthcare At Home: HomeCare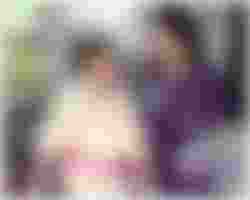 Day Kimball HomeCare, a division of Day Kimball Healthcare at Home, provides skilled, high-quality home medical care in homes throughout northeast Connecticut. We are a Medicare certified home health agency, and are accredited by The Joint Commission.
We've been the area's most trusted home health provider for more than 100 years, and the quality of care provided by our exceptional staff of homecare providers has been recognized repeatedly by national quality organizations.
We are extremely proud of our agency's quality measures, found on the Center for Medicare and Medicaid Service's Home Health Compare website, which are significantly better than both state and national averages, as well as other competing agencies serving our region. Some of our impressive quality measures include a score of 4 out of 5 stars in patient satisfaction, 98% for beginning patient care in a timely manner, and our lower than state and national average score for preventing patient hospitalizations.
Comprehensive Clinical Home Care
Each patient's individualized care plan is coordinated by experienced nurses and therapists who work closely with the patient's integrated multi-disciplinary care team—including primary care and specialty physicians, nurses, therapists and technicians—to ensure the highest level of care and, when appropriate, a seamless transition from hospital care to homecare.
We offer acute and chronic disease management 24 hours a day, seven days a week—scheduled daily, weekly or as needed. Home visits are coordinated in advance with the appropriate clinician based on which services are needed to manage the patient's conditions.
Our clinically-trained team is able to provide
• education on chronic disease and self management of symptoms
• assitance with smooth transitions from the hospital or skilled nursing facility back to your own home
• medication management and education regarding medications
• clinical case management
• enteral nutrition
• home health aide services
• intravenous therapy
• medical social services
• nutritional counseling
• occupational therapy
• ostomy care
• physical therapy
• skilled nursing care
• speech therapy
• wound care management, including wound vac therapy
As with all our homecare services, a registered nurse is on call seven days a week to provide telephone consults to patients and their families, to conduct medical triage, and to recommend a home visit or immediate medical treatment should an issue arise.
Billing and Payment Information
In most instances, the in-home medical care we provide is covered by Medicaid, Medicare or private insurance. We also offer a private pay option and financial assistance may be available for those who qualify. If you have questions about your coverage or eligibility for homecare services, our team of trained billing professionals will be happy to assist.

Other Services Integrated with Day Kimball HomeCare

Behavioral Health
Cancer Care
Physical Medicine & Rehabilitation
Primary Care
Specialty Care
Surgical Care
Women's Health
Locations, Hours and Contact Information
Day Kimball HomeCare
32 South Main Street
Putnam, CT 06260
Get directions >
(860) 928-0422
Hours: 7 days a week, 8:00 a.m. - 4:30 p.m.