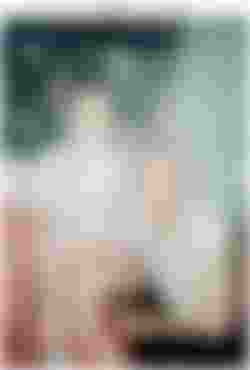 Some of the best, most important lessons learned are taught by our parents who help to set an example and make an impact from the very beginning. For Donna Hendrickson, Administrative Assistant for Day Kimball Home Care, being of service, giving back to the community and taking care of others was something she observed of her father at a very early age. And it's something she has gone on to demonstrate in her family with her own children and in the community as well.


Donna is the youngest in a family of eight children; her oldest brother was 18 years old when she was born. Their big family was raised primarily by her father, "Eddie," after her mother passed away suddenly when Donna was only 4 years old.
Donna recalls how hard a worker her father was, calling him her hero.
"As a child growing up, it was clear to me that Dad was raising all of us kids all on his own. He really set an example of strong values for us, teaching us the importance of working hard. As a parent myself now, I cannot even imagine what it must have been like to be in his shoes. He never missed a day of work for as long as I can remember, until the blizzard of '78. And he was very upset that he had to stay home during those 3 days!" Donna said.

Donna is a hard worker herself, establishing her roots at Day Kimball back in 1989 when she was hired as a secretary for Hospice to cover a maternity leave. Just before that, she had recently left her billing job at another area hospital to be a caregiver to her mother in law, who was at the end of life. After her mother in law passed, the Hospice volunteer on their case suggested she apply for the open secretary position. Donna was only supposed to have the job for a few months but the woman she was covering for decided not to return to work, so she stayed.

At the time, Hospice was new to Day Kimball too, and for the first six months in the job Donna recalls writing down everything she learned in a book and teaching herself to do her job. Shortly thereafter, Sue Lessard came onboard and mentored Donna for five years or so, allowing Donna to further expand her knowledge base of Hospice.

Donna has been a long standing advocate for the Hospice program, visiting local high schools and community events and speaking about the program with her friends and neighbors. Early on in her career at DKH, she participated in a volunteer course as the single Hospice patient volunteer, and volunteered to facilitate bereavement support groups.

Since then Donna has continued to support the Hospice program, most recently as the Administrative Assistant for Homecare and Hospice. In November 2016, Donna was a recipient of a "Hero at Home" award presented to Day Kimball In-home Care staff for providing exceptional patient care. Donna's award specifically states, "In recognition and gratitude for your ability to guide your teammates, your willingness to work through change, and your dedication to our team."

Donna is also a member of DKH's Woman's Board, the Hospice bereavement team, Friends of Hospice Committee, DKH's Employee Council, and is a certified member of the American Society of Administrative Professionals.

Donna gives back to the greater community in other ways too. She belongs to the Delta Sigma Chapter of Alpha Phi Omega at UCONN, a service fraternity based on Boy Scouts of America. The fraternity primarily assists with community service projects. Donna is a lifelong member in the fraternity and served as its Treasurer for 3 years during part of her time there.


Donna has certainly set an example of generosity, love and caregiving for her family as well. She and her husband Wayne were very involved in their daughters Kayla, 29, and Seana, 26 sports teams when they were young, and coached their basketball, softball and cheerleading teams.

Donna recalls bringing the kids to work with her on their days off from school. "When the girls were little, they would come to the office and do filing to help me. They always wanted to be at work with Mom," she said.

Thinking back on her time as caregiver to her mother in law before she joined Day Kimball, Donna recalls, "That is also the same year Dad passed away, so I had a pretty unique experience of having them both pass on around the same time. That was when I really got to see the value of Hospice. And that was when I decided to join Hospice at Day Kimball, because of my experience during that time in 1989. I am so grateful to the level of supportive care our family received back then. And being here now is my way of giving back."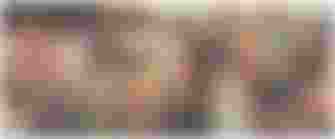 1. I grew up in: Grosvenordale, CT

2. Who's on your playlist? Thomas Rhett, Luke Bryan, Earth, Wind and Fire, Meaghan Trainer, Pink, Beyonce

3. What's your favorite movie? Top Gun

4. What's your favorite color? Teal

5. What was the last thing you read? Currently reading If I Lean In, Will Men Just Look Down My Blouse?

6. Who is your hero? My Dad

7. Pets or no pets? (name them, if so.) None

8. Name something on your bucket list. Ride a horse on the beach in Hawaii

9. What's your "go-to" comfort food? Brownies

10. Smartphone, tablet or desktop? Smartphone

11. People would be surprised to know that I: Belong to the Delta Sigma Chapter of Alpha Phi Omega at UCONN – (A service fraternity)

12. What's your current health focus (for yourself, personally): To strengthen my core and be more flexible

13. What's your favorite place in Northeast Connecticut? Woodstock countryside


PHOTO CAPTIONS:
Top Left: Donna with her father on Christmas in 1966
Bottom Left: Donna (center) with daughter, Kayla and son-in-law, Dan, husband, Wayne, and daughter, Seana
Bottom Right: Donna (back row, far right) with some of her extended family on vacation

Related Resources
Integrated Care: In-Home Care
In-Home Care: Day Kimball HomeCare
In-Home Care: Day Kimball HomeMakers
In-Home Care: Hospice & Palliative Care of Northeastern Connecticut