Hospice staff and committee members say they chose the Putnam Walmart Pharmacy to receive the award because their staff have gone above and beyond to assist patients who are referred to Day Kimball's Hospice program and need emergency medications. Patients may need medications in an emergency after being admitted after hours or if discharged late or on weekends.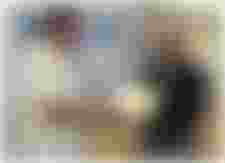 Donna Hendrickson, Administrative Assistant at Day Kimball HomeCare and Friends of Hospice Committee member, said, "The staff of the Putnam Walmart Pharmacy work closely with Hospice to make sure they process everything correctly and in a timely manner, unafraid to call and get questions answered to assist in that process. They are always trying to improve the quality of their service whenever they can."
When asked about having been chosen as the recipient of this year's award, Karl Heilemann, Pharmacy Manager, said, "Ensuring that Hospice patients receive their medications quickly is the way my team and I believe the job should be done. We are here to do whatever we can to help and one way we do that is to get customers in and out, often with a handshake or a hug. We want to make sure to provide the best service possible so those people can get back home to be with their loved ones."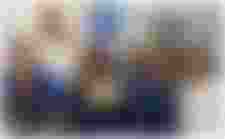 Heilemann also shared personally about his experience with the Hospice program. "I have a personal experience and have seen this program at work from the other side. My mother in law passed away just last February and was a patient of Hospice. I really got to see the care that every member of the Hospice staff has for the patients, and I couldn't have done it without their help."
Hendrickson elaborated on how the Walmart Pharmacy staff exceeds expectations when she added, "They take the call from provider or family member and immediately make sure all patient medications are processed quickly so family does not have to wait. They make sure to have medications on hand for our patients in case more than one patient may need it. The pharmacists are very compassionate and empathetic while counseling families, often when this is a new diagnosis or death is imminent and the families are emotional. They truly are Friends of Hospice."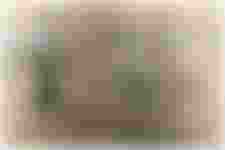 PHOTO CAPTIONS:
Top Left: Karl Heilemann, Putnam Walmart Pharmacy Manager, with DKH Friends of Hospice Committee Members
Top Right: Karl Heilemann, Putnam Walmart Pharmacy Manager, accepts 2016 Friends of Hospice Award from Roger Franklin, DKH Friends of Hospice Committee Chair
Bottom Right: Karl Heilemann, Putnam Walmart Pharmacy Manager, and staff with 2016 Friends of Hospice Award
Bottom Left: 2016 Friends of Hospice Award


Related Resources
Integrated Care: In-Home Care
In-Home Care: Day Kimball HomeCare
In-Home Care: Day Kimball HomeMakers
In-Home Care: Hospice & Palliative Care of Northeastern Connecticut