National Homecare and Hospice Month: Celebrating the Long History of Home Healthcare in Northeastern Connecticut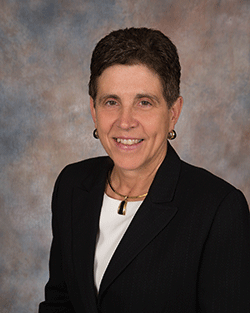 During the month of November, home care and hospice communities across the country honor the millions of nurses, home care aides, therapists, and social workers who make a difference for the patients and families they serve. To recognize their efforts, the National Association for Home Care & Hospice (NAHC) calls upon all Americans to commemorate the power of care, both at home and in their local communities by celebrating November as Home Care and Hospice Month (www.nahc.org).
At Day Kimball Healthcare, we're extremely proud of our teams of skilled and compassionate caregivers who provide all of Day Kimball's in-home care services, the vast majority of which live in our community themselves. These are neighbors caring for neighbors, as has been the case in our corner of the state for nearly 100 years.

The roots of Day Kimball's in-home care services go all the way back to 1919, when Esther Wells became the first visiting nurse in Putnam, through the Red Cross. During the 20th century, the need for in-home care continued to grow, and by the end of the 1960's, home health care services had expanded to include five visiting nursing services in Northeastern, CT. In 1976, these five agencies merged into a regional homecare program, formerly known as Community Home and Health Care (CHHC). In 1978, the hospice movement came to the northeast in the form of a committee which gathered to investigate the possibility of offering hospice homecare in our area.
The committee was composed of staff members from Day Kimball Hospital, CHHC, and many concerned community members. Out of their work and sense of purpose emerged Hospice of Northeastern Connecticut which in 1988, became part of CHHC. The Day Kimball HomeMakers, formerly known as Northeast Homemakers, had begun in 1985 to provide mostly chore and companion tasks. In 1997, CHHC merged with Day Kimball and the three programs have continued to grow and evolve into the In-Home services that we have today:
Day Kimball HomeCare, Day Kimball HomeMakers, and Hospice and Palliative Care of Northeastern CT. In-Home care is available for short-term acute care needs, or long-term to help with ongoing chronic conditions or those needing help around the clock to remain independent at home.

Day Kimball HomeCare provides patients with a variety of medical and specialized home care services: monitoring and managing health conditions, managing and supervising medications, IV therapy, physical therapy and more.

Our HomeMakers program complements in-home medical care by providing personal care and homemaking services to senior citizens, individuals with Alzheimer's or dementia, people who are injured, ailing, or recovering from surgery. Services range from 24/7 live-in care, to overnight or weekly home visits for personal hygiene assistance, household chores, errands, companionship, driving clients to and from their appointments, and providing caregiver relief.

Hospice and Palliative Care of Northeastern CT provides a team of skilled and experienced professionals and volunteers – physicians, hospice nurses, home health aides, medical social workers, nutritionists, pharmacists, chaplains, occupational therapists, trained volunteers, and bereavement care professionals, all caring for the needs of seriously and terminally ill patients, their families, and caregivers. The team works together to provide care through an individualized plan that meets the physical, psychosocial, spiritual, and emotional needs of each patient throughout end-of-life and bereavement care to their families.

Working beside our healthcare professionals and of critical importance to our In-Home services from inception, has been the work of our volunteers. It was a volunteer committee that was responsible for the establishment of our hospice program. Known today as the Friends of Hospice, this group plays a vital role in supporting the Hospice mission through fundraising, advocacy, and educating the community.
Our HomeMakers program was begun and still benefits from the contributions and advisement of a volunteer board of directors. Home care and hospice volunteers provide everything from personal support for patients and families to fundraising and administrative support. They will provide comfort through companionship, reading, or sharing a talent such as music or art; help with child care assistance, transportation or meal preparation; provide respite for family members and caregivers; or assist with bereavement counseling for families. Through our in-home care and volunteer services, patients and families can be assured that they will never be alone in their most critical time of need.

As we salute our caring teams of staff and volunteers for the support, companionship and compassionate help they provide, we also take time to recognize and give special thanks to the people in our community who help to support these services through annual contributions. It's important to note that in addition to nursing, therapy, home health aides, and drugs and equipment related to terminal diagnosis which are reimbursable through insurance, hospice offers many other services that are not reimbursed, such as bereavement and spiritual care, companion and home maker's services; social workers; and integrative services for comfort care such as massage therapy, reflexology, and therapeutic touch. Philanthropic gifts help to make these services possible, along with patient education, training for staff and volunteers, or simple home and life comfort improvements for patients such as an air conditioner.

In addition to an annual fund drive, our development program provides two significant opportunities during the year where families, friends and community members can participate in support of Day Kimball's In-Home services. The Tree of Life program, now in its 27th year, is set to take place on December 4th with a simultaneous tree lighting ceremony at 5:00 p.m. in the towns of Brooklyn, Canterbury, Danielson, Pomfret, Putnam, Sterling, Thompson and Woodstock. Bulbs on the trees represent donations we collect in memory of loved ones or honoring caregivers throughout the community. Family "lighters" are chosen by staff to honor those who have benefited from the Hospice program. These lights shine throughout the holiday season, remembering all those who have been part of our lives through Hospice. Our second event is an annual auction which will be held next fall.

Pumpkins & Pearls, a festive social reception and auction, will be held on October 13, 2017 at the Barn at Roseland Park. Proceeds from this event will benefit all three of our In-Home services. Additional information about these and other initiatives can be obtained by contacting our development office at any time. Approximately $50,000 was raised last year from these two events and was used to offset patient costs for equipment, medicine, supplies, and alternative therapy services.

Day Kimball is proud to celebrate Homecare and Hospice Month and the many in-home caregivers, both past and present, whose skill and compassion has relieved the pain and suffering of the terminally ill and helped so many to stay safe and independent in the comfort of home.
Quoting NAHC President, Val J. Halamandaris, "It is highly appropriate in November that we celebrate the nurses, therapists, aides, and other providers who choose to use their lives to serve our country's aged, disabled, and dying. No work is nobler, and no group more deserving of our respect and admiration. Their goal is helping society's weakest members live the fullest lives they can…home care professionals and volunteers allow patients to get care at home where they can be with the ones they love."

There is no doubt that our caregivers are to be celebrated each and every day. So as our holiday season approaches, we hope that you'll take a special moment to reflect on the positive impact that in-home and hospice care has had on our community and thank all those who care for our seniors and loved ones during the most vulnerable times in their lives.

Do you have questions, concerns, stories to share, or topics related to philanthropy and Day Kimball Healthcare that you'd like to learn more about? Please feel free to reach out to Kristen at 860-928-7141 or email kewillis@daykimball.org.
Related Resources
Learn about Giving to DKH
Integrated Care: In-Home Care
In-Home Care: Day Kimball HomeCare
In-Home Care: Day Kimball HomeMakers
In-Home Care: Hospice & Palliative Care of Northeastern Connecticut